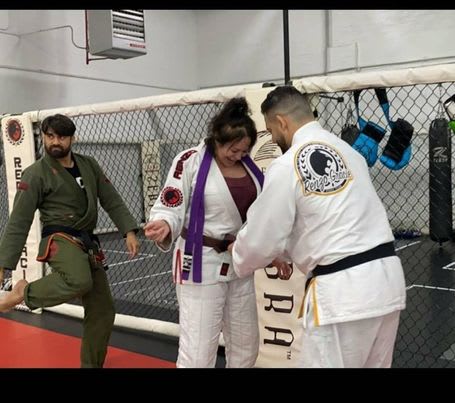 Dr. Gina Marie Gesualdo
Dr. Gina is overqualified to be on our staff but we somehow convinced her to work with us! Bringing decades of experience she is our Kids Program director as well as our FitFusion teacher. Just some of her Bona Fides include:
Doctorate in Occupational Therapy
BS from NYU in Integrated Nutrition
Certified Health Coach
Former Senior Therapist for NYC school teaching fitness and nutrition for children
Crossfit certified
Ace certified
On top of all that she is a brown belt under Daniel Gracie and has over a decade of experience teaching children jiujitsu and fitness. Her unique approach to developing our kids class curriculum is benefit your child in ways other activities can't.
For those wanting to get in shape in a different way, look no further than FitFusion! Develped by Dr. Gina FitFusion combines bodyweight exercises and techniques from Brazilian Jiujitsu and Kickboxing to create a unique workout. In this 45 minute class you'll sweat and burn calories in ways you never have before. Ditch your boring workout and come check out a FitFusion class 11am on Wednesdays!